CRESTHAVEN FINANCIAL
Guide to Microdec – Phase 1
Introduction Video
The video below is a great broad overview of Microdec and the features within it. While the video may touch on features that we do not use, it is an excellent first glance at the software that you are preparing to learn.
As we progress through this document, you will learn how we apply the features mentioned in this video to achieve success and complete the goals we set.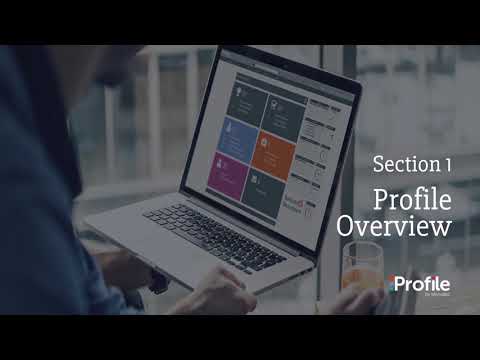 Click the above image to view the video
Key Terms
Before we dive in to Microdec, it is important to have a grasp on some key terms and concepts. These terms and concepts are heavily ingrained in both Microdec and the investment banking recruiting process, so a well founded understanding of everything on this page will greatly work to your benefit.
• Microdec – Microdec is the Applicant Tracking Software (ATS) that we use to run our operation. Microdec works as a database where we store and build relationships between candidates, contacts, vacancies, and organizations. Microdec streamlines the process of getting the right candidates in front of contacts and helps the recruiter fill vacancies quickly and efficiently.
• Candidate – A person seeking employment. We work with candidates with the goal of finding them employment with an organization that we have a contract with. Upon obtaining Job Vacancies with an organization, we find qualified candidates within our database, reach out to them to see if they are interested in any of the positions that we are working, and if they are, we will submit their resumes to contacts.
• Contact – A person in the position to make hiring decisions at an organization (usually some sort of manager or higher). The contact represents their organization and determines that organization's hiring needs. Within Investment Banking, Contacts will either be the Managing Director level or higher, or it will be a dedicated internal recruiter within the organization.
• Organization – Simply a company. Our contacts represent organizations and give us vacancies on that organization's behalf. We attempt to place candidates into open jobs at these organizations.
• Vacancy – An active hiring need at an organization. A contact will notify us of an opening within their organization that they need filled, and we will record this as a vacancy within Microdec. From there, we seek out qualified candidates within Microdec using search filters, and then send a marketing email to them inquiring whether or not they may be interested in the vacancy. Those who are will be vetted and submitted to the contact for review.
• Marketing Email – A [usually] mass email sent out to candidates inquiring in their interest in a role or vacancy that we are working. These are useful for finding candidates to fill vacancies as well as simply getting updated candidate resumes.
• Investment Banking – Investment Banks essentially link sources of capital (Pension Funds, Mutual Funds, Hedge Funds, Rich Individuals, etc) to users of capital (Companies that want to expand, local governments and foreign governments that need money, etc). They help companies issue stocks, bonds, and other securities, and then they find people to buy those same stocks, bonds, etc. This process is called "Capital Markets".
Investment Banks can also merge two companies together or spin-off part of a company. This can include advising large companies on acquiring smaller competitors and merging them into the larger company. This process is known as "Mergers and Acquisitions".
Investment banks also do prop trading (making trades with the bank's own money) and asset management (money management for rich people).
• Private Equity – Private Equity firms buy an entire [usually struggling or failing] company, fix it up, and sell it [ideally] for a profit down the line. The PE firm will change management, sell off unprofitable divisions, cut the workforce, etc, if it means making the company profitable and desirable to buyers.
The key difference between Investment Banking and Private Equity is, Investment Banks work on an advisory level in deals, while Private Equity firms purchase equity in deals.
The Hub
When you log on to Microdec to start your day, you are presented with the hub. The hub is a console designed to give you a broad overview of essentially everything that is on your plate. The hub consists of multiple tiles, where each tile consists of one or more links to Intelligent Reports. An Intelligent Report provides a list of information from the database about the tasks you need to perform.
The tiles on your Hub, as well as the entirety of Microdec, are color-coded to represent records types (vacancy is in orange; candidate is in blue; contact is in pink; and organization is in green (There is not an organization tile on your Hub)). The tile color for user actions is displayed in dark gray.
As a consultant, the hub is where you start your work and is the first screen that you will see when you log in to Microdec. The hub shows your next actions and what you need to do to achieve success. You can start any of those actions by clicking on a link in the tiles.
The Dashboard
The Dashboard is a static part of Microdec that persists across all pages. It contains additional metrics on your performance, and helps you manage your day-to-day activities.
Key Performance Indicator (KPI) Guages – The gauges show you how you're doing compared to your weekly goals. As you add Candidates, Contacts, and work job orders, these gauges will reflect such.
Tasks – Displays a list of tasks stored in the system.
SMARTmatcher arrivals – SMARTmatcher is a feature that will add new candidates/contacts to pre-existing lists as we add them to the system. If the new candidate/contact meets the threshold that you set, then they will automatically be added to a designated list and will be listed here.
Live Vacancies – Lists the vacancies owned by you that are currently open and active.
The Industry Code
The Industry fields is used to determine, shockingly, what industry the candidate is working in. For our purposes, this generally boils down to 2 main industries: Investment Banking and Private Equity.
When entering a candidate or contact into the system, we always need to include an industry code for them. While we have numerous industry codes, we only really recruit in one of them right now, Investment Banking. We also aim to move into Private Equity recruiting, so we do care about that code as well, but the vast majority of the candidates you add will fall under the Investment Banking industry.
Codes:
Investment Banking: AI
Private Equity: AP#
Investment Banking – AI – As mentioned before, this will be the most frequently used Industry code. Investment Banking pertains to Mergers and Acquisitions (M&A), Restructuring, Leveraged Finance (LevFin), Capital Markets, ECM, DCM, Corporate Finance, and Valuations.
Private Equity – AP# – A lesser used code, but one you will use from time to time. Private Equity pertains to Growth Equity, Venture Capital, Funds, Asset Management, Investment Management.
To help determine what code the profile you are looking at falls under, look for key words in the candidate's job title. Generally, if the job title includes the words 'Investment Banking' then they will fall under the job code AI. Investment bankers are generally pretty good about including their Industry and their level in their job titles on LinkedIn.
This is not always a simple process. We are relying on the Candidate's to be organized and clear when putting themselves on display, but this is not always the case. Do not be afraid to ask others around you, especially management, for insight on any profile.
The Job Type Code
The Job Type field pertains to the actual product/job/duties of what the candidate does. Conveniently for us, the Job Type code corresponds directly with the Industry code chosen.
If the candidate's Industry is in Investment Banking (AI),
then their Job Type will be Corporate Finance (FC#).

If the candidate's Industry is in Private Equity (AP#),
then their Job Type will be Investment Professional (FI#).
The Skills Code
The Skills code is used to determine what sector (and sometimes sub-sector) the candidate does their job in. These sectors pertain to the industries outside of investment banking that the candidate focuses their work on. Examples of sectors: Healthcare, Industrials, Real Estate.
The coding we use for skills is very in depth, so much so that we can't touch upon specific codes in this document, and you will need to reference the Skills Code Spreadsheet provided to you to see each sector, sub-sector, and their relevant codes.
There are a few caveats to look out for when adding Skill codes to candidates.
Junior Candidates (We consider junior to be Analysts (Years 1-3) and Associates (Years 4-5)) are generally used broadly, jumping from sector to sector, going to where the work is, and where they are needed. They are usually a bit too inexperienced to commit to any single sector (or sub-sector) and are usually considered to be generalists. For this purpose, we are always going to assign a generalist / unknown skill code to these junior candidates.
Use skill code IGB on junior candidates. This assigns the unknown skill to them.
If an obvious sector / skill code does stand out for a junior candidate, do not hesitate to add it, however, also ensure that you add the generalist / unknown code of IGB to them as well. This is also true for sub-sectors. If you can identify a specific sub-sector for the candidate, such as software, then you can add that code for them, but also include Tech Generalist and IGB.
Post-Junior Candidates (once they hit about 5 years of experience or their Vice President level) we can usually look at a bit more directly. At this point they usually move away from being generalists and into a specific sector, usually covering one or more sub-sectors within that sector. At this point we will remove the IGB (unknown) codes and try to place the candidate into specific sectors and sub-sectors, assuming we can identify them. If we can not identify a sector, we can leave the IGB (unknown) code.
Example:
This candidate is an associate at J.P. Morgan. We would still consider them to be junior, however they have a clearly defined sector on their profile. When adding this candidate, we would add two Skill codes for them. The first would be IGB (Unknown), like we do for all junior candidates. The second code would be ITTF, or Technology Generalist. We do not know exactly what they do within Tech, so we assign a Tech Generalist code to them.
For more information on Sectors and Sub-Sectors, view the following page.
Sectors and Sub-Sectors
There are many sectors, sometimes referred to as industry groups, that an investment professional can fall under. These sectors are industries that the investment professional specialize in, allowing them to focus on a specific product/industry subset rather than. Usually more junior investment professionals will be generalists, where they are not confined to any sector, whereas more senior investment professionals will usually fall into one or more sectors that they specialize and excel in. Sectors may also include sub-sectors, further refining the type of work the investment professional focuses on.
FIG (Financial Institution Groups)
Financial institutions groups provide expertise and advisory services to banks, insurance companies, and other financial institutions.
Sub-Sectors: Asset Management Coverage, Insurance Coverage, Ratings Agencies Coverage, Retail Banks Coverage, Hedge Funds, Financial Technology, Specialty Finance.
Additional Information: https://www.investopedia.com/ask/answers/05/investmentbankfig.asp
TMT (Technology, Media, Telecom)
The technology, media, and telecom (TMT) sector is an industry grouping that includes the majority of companies focused on new technologies. The TMT sector includes a wide range of companies that depend on research & development (R&D).
Sub-Sectors:
• Technology: Clean Tech, Software, Electronics/Hardware, IT Tech, Tech Enabled Services, Enterprise Software, Edu-Tech, Gaming
• Media: Advertising Companies, Broadcast Media, Digital Media, Internet & E-Commerce
• Telecom: Cable Providers, Wireless Companies, Tower Companies.
Additional Information: https://www.investopedia.com/terms/t/technology-media-and-communications-tmc-sector.asp
Consumer and Retail Goods
Consumer companies involve a business-to-consumer (B2C) experience where customers purchase a finished good or service. Usually, consumer goods are segmented into consumer staples (or consumer non-cyclical) and consumer discretionary (consumer cyclical). Retail is a channel which consumer goods are sold. Consumer staples are items where pricing and volume sold do not change very much with the economy (toothpaste, detergent, Coca-Cola, groceries) whereas consumer discretionary items do (luxury bags, Nike sneakers, vacations).
Sub-Sectors: • Consumer: Apparel & Footwear, Food & Beverage, Personal & Beauty Care Products, Cannabis, Agriculture and Farming
• Retail: Department Stores, Luxury Goods, Supermarkets
Additional Information: https://www.investopedia.com/terms/c/consumer-goods-sector.asp
Healthcare
The healthcare sector consists of businesses that provide medical services, manufacture medical equipment or drugs, provide medical insurance, or otherwise facilitate the provision of healthcare to patients.
Sub-Sectors: Biotechnology, Life Sciences, Medical Technology & Diagnostics (Med-Tech), Healthcare Technology, Healthcare Services, Pharmaceuticals.
Additional Information: https://www.investopedia.com/terms/h/health_care_sector.asp
Industrials
Companies who produce capital goods used in construction and manufacturing. Businesses in the industrial goods sector make and sell machinery, equipment, and supplies that are used to produce other goods rather than sold directly to consumers.
Sub-Sectors: Aerospace & Defense, Automotive & Transport, Chemicals, Construction & Building Products, Paper & Packaging, Manufacturing.
Additional Information: https://www.investopedia.com/terms/i/industrial-goods-sector.asp
Municipal Finance
Specialize in advising and underwriting for tax-exempt entities – state and local governments, publicly-owned infrastructure and utilities companies, non-profits and educational institutions, and even non-profit hospitals (though the hospitals are more on the healthcare investment banking side).
Sub-Sectors: Project Finance, Government Finance.
Additional Information: https://www.mergersandinquisitions.com/public-finance-interviews/
Natural Resources
The Natural Resources Sector comprises companies whose businesses are dominated by either of the following activities: The construction or provision of oil rigs, drilling equipment and other energy related service and equipment, including seismic data collection. Companies engaged in the exploration, production, refining and transportation of oil and gas products, coal and other consumable fuels.
Sub-Sectors: Energy, Oil & Gas, Power & Utilities, Metals & Mining, Renewable Energy.
Additional Information: https://www.mergersandinquisitions.com/power-utilities-investment-banking/ https://www.mergersandinquisitions.com/metals-mining-investment-banking/ https://www.mergersandinquisitions.com/oil-gas-investment-banking/ https://www.mergersandinquisitions.com/clean-technology-investment-banking/
Real Estate and Lodging
Lodging: Mostly hotels and resorts (cruise lines sometimes fall under transportation). Pricing, promotion (think Priceline.com or Kayak.com), and the occupancy rates for hotels influence this sector.
Gaming: They should just call this one "Casinos," but I guess "Gaming" sounds better. There are pockets of activity around the globe known for this segment – Las Vegas, Atlantic City, and Macau come to mind.
Real Estate: These firms are sort of like private equity firms, but for properties rather than companies. They buy and sell properties, operate, and improve them, and sometimes even develop new properties.
Sub-Sectors: Real Estate Gaming (Casinos), Real Estate & Lodging, Leisure.
Additional Information: https://www.mergersandinquisitions.com/real-estate-investment-banking/
Determining Year of Graduation
The candidate's year of graduation helps us determine the candidate's current level or position in investment banking. More accurately, this is the year that they entered investment banking. This is important as investment banking has a very rigid promotion structure. Every 3 years, you get promoted to the next level. There are two paths that you can take to progress through investment banking.
On a resume or on the candidate's LinkedIn profile, identify the first year that the candidate has the job title of "Investment Banking Analyst" or the first year they worked a relevant investment banking position. Typically, this follows their graduation from college. It is this year that we consider to be their Year of Grad.
Note: Ensure the position is not a "Summer Analyst", internship, or non-investment banking position. (Internships/summer programs typically last 3 months and offer no credit towards your level).
There are exceptions! As you see above, there is a table for the 'Normal Path', which is entering investment banking out of college without doing anything special and there is a table for the 'MBA Path', which is for those who stayed in school after their undergrad to get an MBA (Master of Business Administration). Candidate's with an MBA automatically skip the Analyst level and enter investment banking as an Associate.
This means, when we are dealing with a candidate with an MBA, that we determine their year slightly differently. Rather than taking the year that they entered investment banking and assigning that to them, we deduct THREE years from that number and assign that new value to them. We do this because while the candidate is skipping their Analyst level and entering investment banking as an Associate, we still want them to be credited for those THREE Analyst years.
For example, if a candidate with an MBA entered Investment Banking as an Associate in 2017, then in the system we enter their year as a 2014. See examples on determining the year of graduation.
Note: Sometimes when candidates move laterally through out the industry in the middle of the year, some banks will not recognize their progress and will ask them to restart that year with them. This can cause people to stay at a level for a 4th year rather than promoting up a level. There is not much of a way for us to be aware of this without the candidate, or someone relevant to them, telling us.
The most senior year that we use is 2001. If anyone is more senior than that, we just assign them 2001. At that point they are all essentially in the same spot anyways.
Year of Graduation - Examples
Example 1: The Candidate would be classified as a 2014.
Why? The Candidate has an MBA and entered investment banking as an Associate in 2017. Remember, since the Candidate has an MBA, we subtract 3 years from the year they enter Investment Banking. Also keep in mind that 2016 is NOT the year that they entered Investment Banking, and 2016 they were only a Summer Associate, which is equivalent to an internship.
Example 2: The Candidate would be classified as a 2015.
Why? All we can see from this example is that in 2018 the Candidate begun working as an Associate. This can mean two things, the Candidate has an MBA and just did not list it, or the Candidate did not list their time as an Analyst. In ether scenario, we are going to subtract 3 years from the Candidate's 2018 Associate start date and code them as a 2015.